REAGAN SPEECH ABOUT ALIEN THREAT LINKED TO SECRET UN INTERSTELLAR SPACE FLEET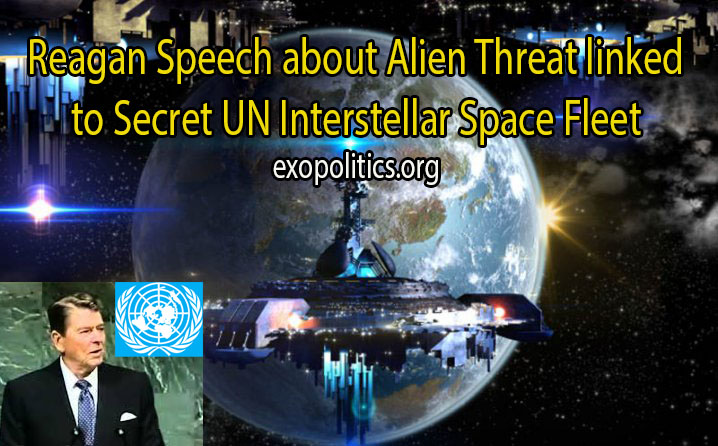 On Sept 21, 1987, President Reagan gave a famous speech to the United Nations General Assembly where he warned of an alien threat and how important it was for humanity to bond together to face it. In his latest email interview [attached below], secret space program whistleblower, Corey Goode, reveals Reagan's comment had the immediate effect of galvanizing the United Nations into forming a secret space program called the "Galactic League of Nations."
In our obsession with antagonisms of the moment, we often forget how much unites all the members of humanity. Perhaps we need some outside, universal threat to make us recognize this common bond. I occasionally think how quickly our differences worldwide would vanish if we were facing an alien threat from outside this world.
In his latest email interview, Goode replied to a question concerning the relationship between the Galactic League of Nations space program and the United Nations:
The beginning of this program coincides with a particular speech given to the U.N. by President Reagan that mentions how quickly we would come together if there was an alien threat.